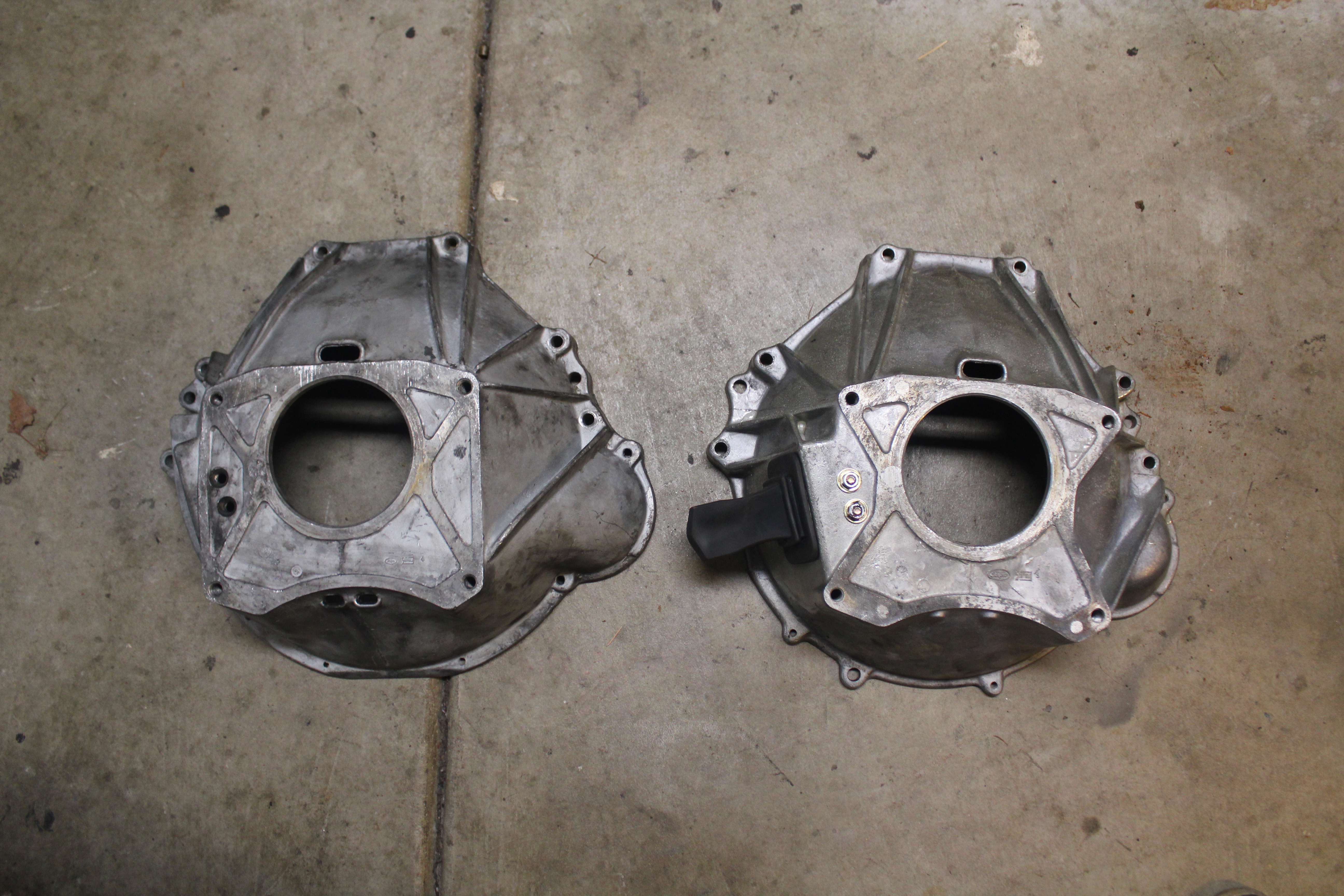 Leave it to Ford to have a million different parts that do the exact same job for the same motors. For example, Ford 260, 289, early 302 along with all 351 motors used a 28 oz imbalance flywheel and harmonic balancer. The later 302 motors used a 50 oz imbalance flywheel and harmonic balancer.
260 and early 289 V8's used a 5 bolt bellhousing pattern on the back of the engine block. Later 289 motors along with all 302 and 351 Windsor motors used the more common 6 bolt pattern. Depending on the year of your motor and its application, it could have come with either a 157 tooth flywheel or a 164 tooth flywheel. It is never safe to assume which one you have just because you know the year of the motor. There wasn't much consistency with parts selection to begin with; not to mention that parts get swapped out over time! The best way to tell what flywheel your motor has is to simply count the number of teeth on it. From there, one can look for casting numbers to further identify the flywheel.
There is a specific bellhousing for each flywheel as well. Naturally, the 164 tooth flywheel is slightly larger than the 157 tooth making it require a slightly larger bellhousing. On a Ford, the starter mounts to the bellhousing itself. The larger bellhousing offsets the starter slightly to make up for the larger diameter flywheel. If you have a 157 tooth flywheel in a 164 tooth bellhousing, the teeth of the starter would never reach the flywheel. The 164 tooth bellhousing used a specific starter meant for manual transmissions. The 157 tooth flywheel used a starter that would interchange with an automatic transmission equipped car since they used a 157 tooth flexplate.
The bellhousings look fairly similar, but there are some key differences between the two. Notice the ribbing: the earlier style bellhousing for the 157 tooth flywheel appears to have less of these structural ribs.
The later 164 tooth bellhousing has more ribs in the casting.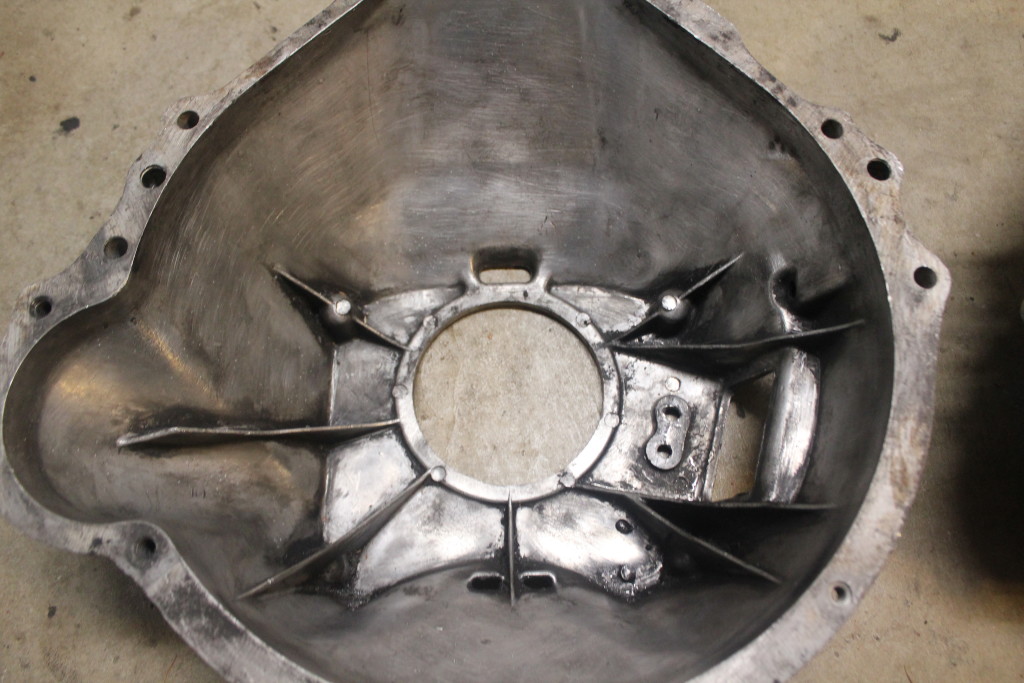 The easiest way to identify the bellhousings is to simply look up the part numbers.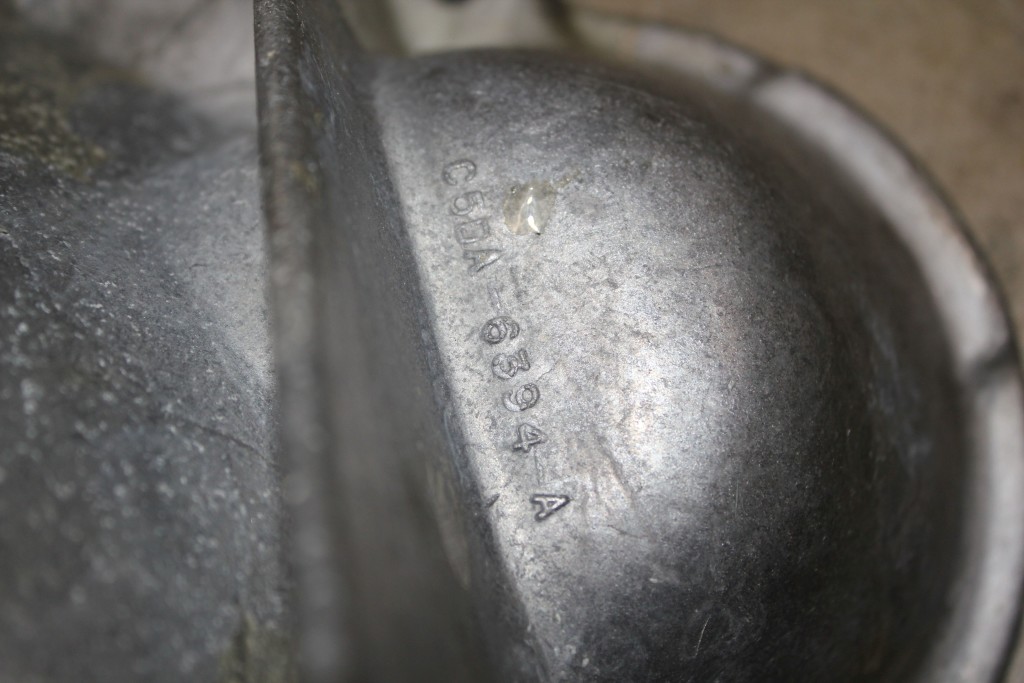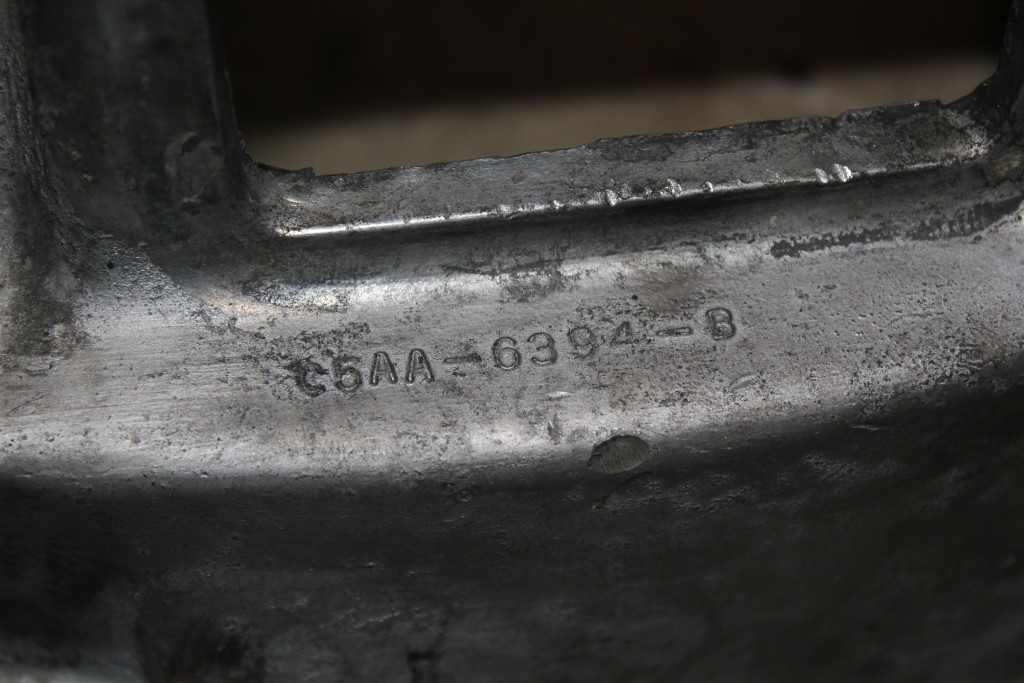 These codes should be used more as a part number as opposed to a date code. Ford used the same bellhousings throughout many years and decided to keep the same codes. The clutch forks will interchange between the 164 and 157 tooth bellhousings, but be sure to look up the part number stamped on them to double  check what you have.
For more information on identifying a Ford bellhousing, check out:
http://www.mustangtek.com/Bellhousings/Bellhousings.html
Comments
comments