The definition of the word "Nova" is a bit of an inside joke between Derek and his friends, as "no va" directly translates into "doesn't go" in Spanish. However, as a matter of fact, this car does go with no problems. A lot of work has been put into it to make it this way.
Derek's 1972 Chevy Nova sports a 250ci inline six motor with power glide automatic transmission. Even though Novas are usually associated with firebreathing V8's and muscle cars, this particular Nova is the quintessential grandma's car. It's a four door – a cardinal sin among muscle car enthusiasts – and features standard 70s green paint with a standard 70s green interior.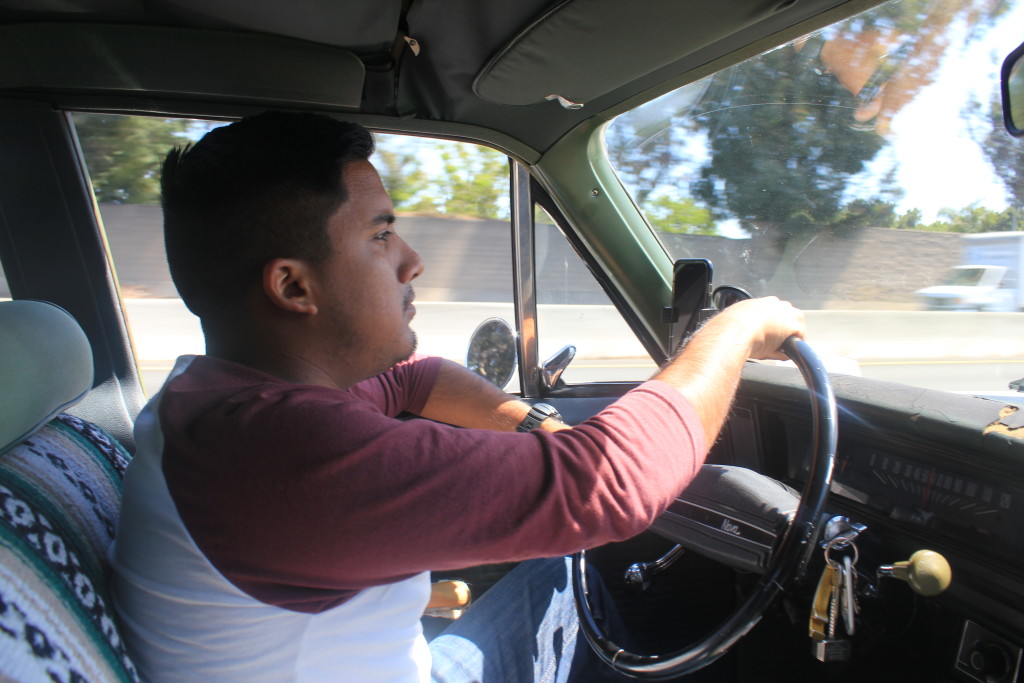 When Derek bought the Nova, its motor seemed a little tired: it had a nasty head gasket leak, overheated frequently, and burned quite a bit of  oil.  Most people would have used this opportunity to drop  a V8 into the engine bay. Derek however chose to stick with the six because according to him it's what makes this car unique. Its  top end was rebuilt which included milling the head, installing new valve seals and fresh gaskets throughout. The original carburetor was also replaced with a rebuilt unit to button things up. Nearly  everyone has a V8 in their two door Nova. What makes this car so special is how spartan and plain it is, just the way Derek likes it! Other than a set of Centerline wheels, this Nova is bone stock down to the original single exhaust.
It's by no means a fast car; its 0-60 time is "eventually" and handling is more of a "just hang on for your life" sort of deal. However, the gas mileage is superb, the steering is effortless due to the lack of weight over the front wheels, and the car is very comfortable to cruise in. The bench seats feel like a well broken in leather couch, hugging you and making you feel like you never left home. We do however see it as having the potential for the ultimate sleeper build, maybe slapping a turbocharger on the six?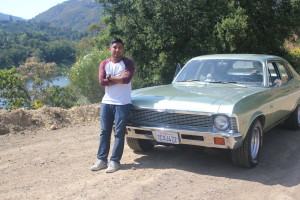 At the end of the day, what matters is that another classic car is on the road. Even better, it's driving like it has since it was new. In a world full of restomods and high-dollar builds that feature every creature comfort a modern car would have, this is quite refreshing. Derek's Nova is the perfect example of a low-budget, high-fun classic car build. It has the style and the quirks and that all-important classic car "feel" but doesn't make him worry about it the way he would a rare highly-optioned or high-dollar car. It can go anywhere, anytime, and if it breaks down, parts for a Chevy Nova can be found just about anywhere. Classic cars aren't all about the prestige and the money like some are led to believe: they're more about the satisfaction of knowing that you've built your own car and can repair it when needed. Derek's Nova is exactly that: a simple car that he can take pride in.
Comments
comments