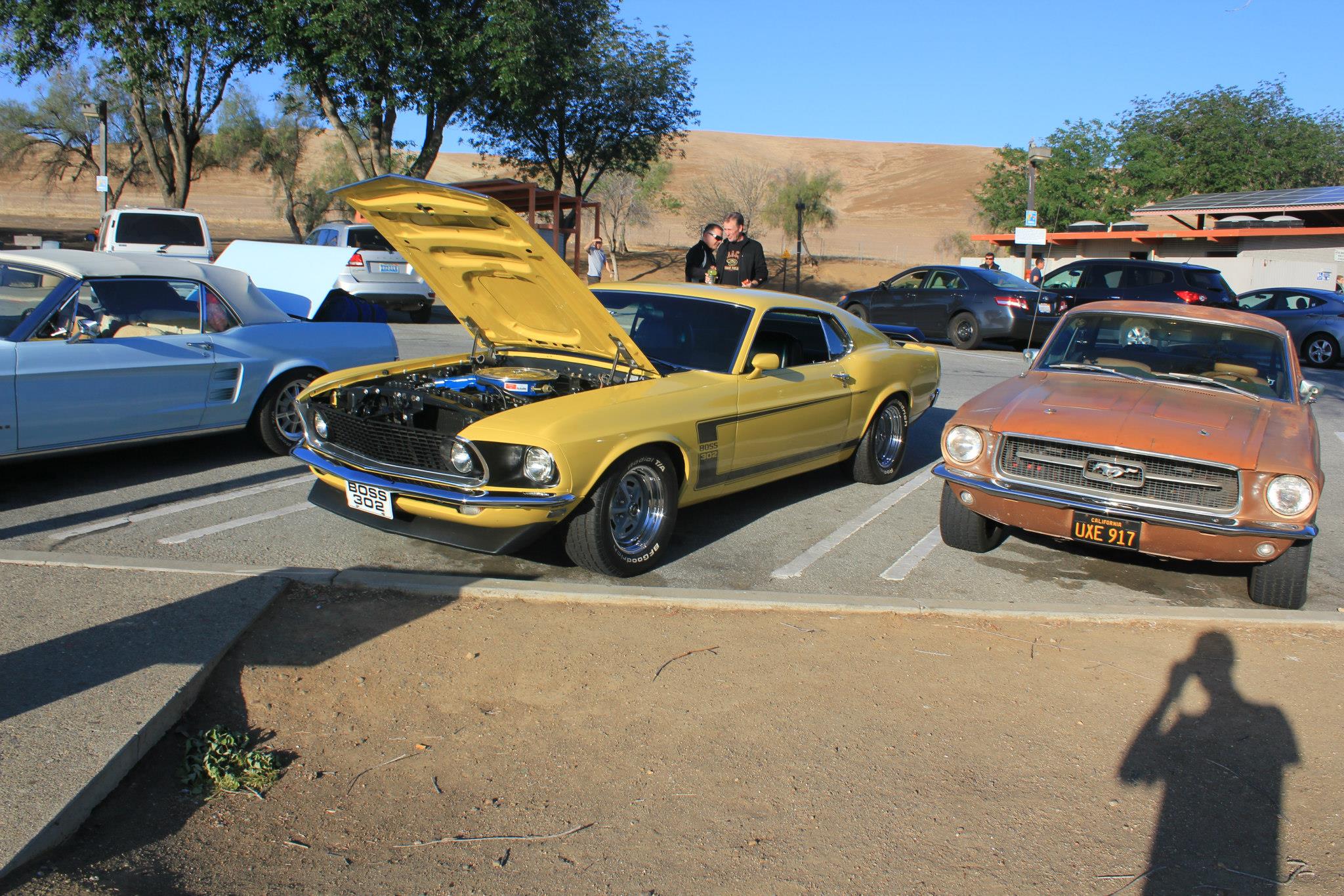 Our day began bright and early, we had a 400 mile trip down to Buena Park from San Jose. Knott's Berry farm is where the Fabulous Fords Forever car show is held, attracting spectators and cars from all across the nation.
This is the largest Ford show on the West Coast and should be on every Ford enthusiast's bucket list.
We left San Jose around 6:00 AM and drove to our first stop near Gilroy to meet up with any one else that was to accompany us on our road trip; cars ranged from from your average mustang coupe to a real deal 1969 Boss 302 (Yes, the Boss was being driven, not trailered). Tanks were filled, oil was checked and we were back on the road. I've always been a big advocate for driving your classic car, especially considering that I daily drive a 1969 Mustang convertible. However, for some reason this trip seemed a little daunting. Was it because of the length of the trip? The road itself? Or simply because I was just so excited for the show?
Nevertheless, we carried on. My biggest concern during the trip: Gas.
These cars are thirsty.
Much to my surprise however, I averaged around 18-20 miles to the gallon between fill ups. This is a very far cry from the 8-9 miles to the gallon I usually get during city driving. (The cam is not very street friendly!)
My next concern was over heating. No, not the car, but me! Black top, black interior, and no air conditioning. Much to my surprise once again, both the car and I survived. Coolant temperatures stayed normal throughout the entire drive and even through the infamous "Grapevine" (Do a quick Google search on this!). The key to staying cool is to make sure you're moving! Keep all vents open and fresh air circulating. Crack open a window to let hot air get sucked out and fresh outside air to get in.
Contrary to popular belief, putting the top down does not keep things cooler. Instead, it lets you and your interior bake in the sun with little relief from the air traveling over you.
The caravan took a few rest stops to fill up and eat lunch before hitting the Grapevine, after that it was every man for himself!
Comments
comments