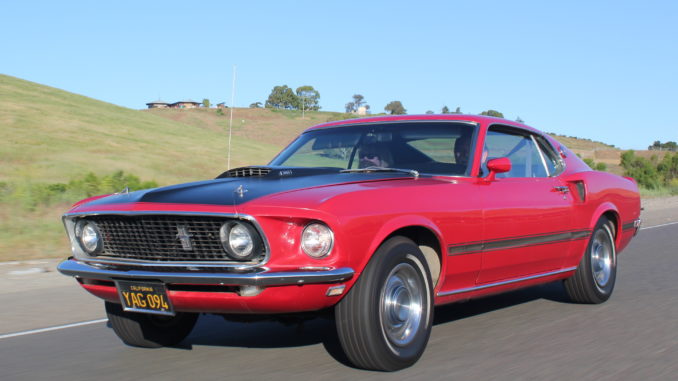 Driving to Buena Park from San Jose is not the most pleasant of tasks, especially when it's hot outside with no A/C. Let's not forgot a black top, black interior, and little to no heat shielding! It's completely doable, as I've driven my 1969 Mustang convertible to Southern California several times now. These trips range from 4-500 miles each way.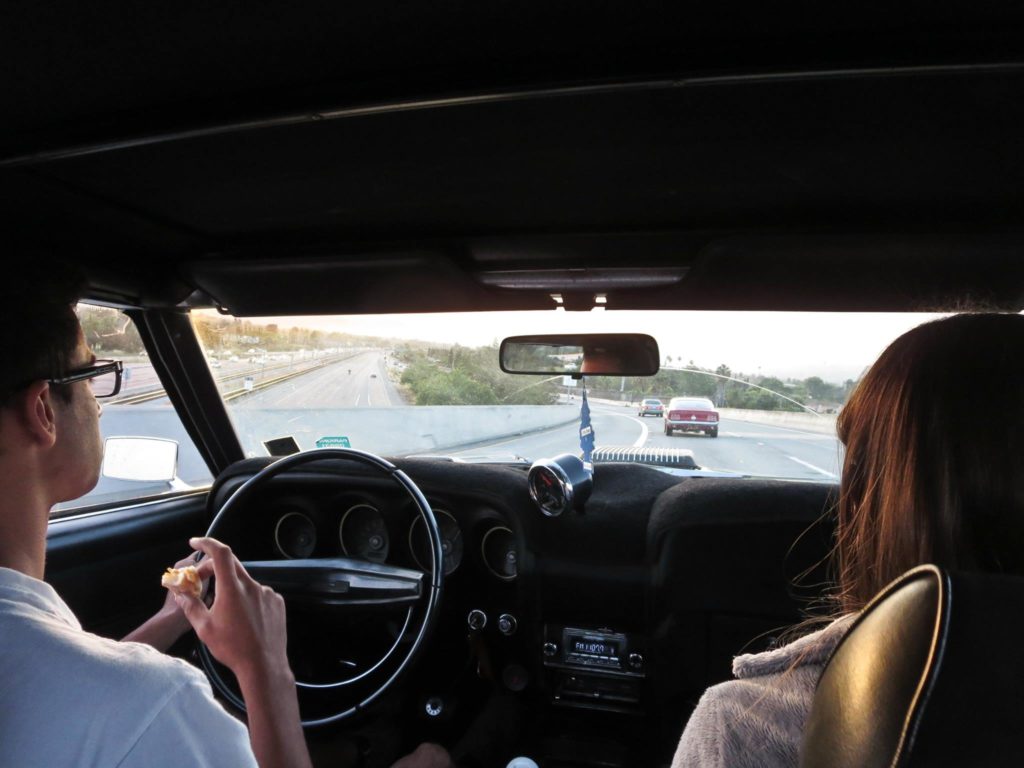 Having driven down to Knott's Berry Farm last year for the Fab Ford show, I pretty much knew what to expect. We packed lots of water, snacks, and made sure our phones were charged in case anything were to happen. With that being said, we hit the road early morning and met up with our friends to drive down.
If you've ever taken Highway 5 down through California, you'll know that it's a VERY boring drive filled with nothing, nothing, and a few cows (okay a lot of cows).
We made a few stops along the way to fill up and stretch, but other other than that we were making good progress on the way down. It was only until our last stop that we noticed something was wrong with my '69 Mustang. Upon exiting the highway and pressing the clutch, a piercingly loud screech let us know that something was wrong. Lucky for me, we came prepared with friends who actually brought tools. You only need them if you bring them, right?
Once I established that my throwout bearing was toast, I had to make a decision: Tow the car to to the hotel, or limp it there.
I opted to limp it.
The next 60 miles were fine as they were cruising, however the next 40 miles were in stop in go LA traffic. My worst nightmare, as driving in LA traffic is already a royal pain even when having an automatic (let alone when not having a functioning clutch). Needless to say, I became very good at rev matching and holding up traffic.
Once at the hotel, we settled down and enjoyed dinner before coming up with a game plan. With the help of our friend Ken, we used his trailer to get the car to David Borroto's house in Long Beach.
Between David, Kelly, and myself, we had the transmission out in record time. The hardest part was trying to fit my rather large hands into the bellhousing to get the new throwout bearing in.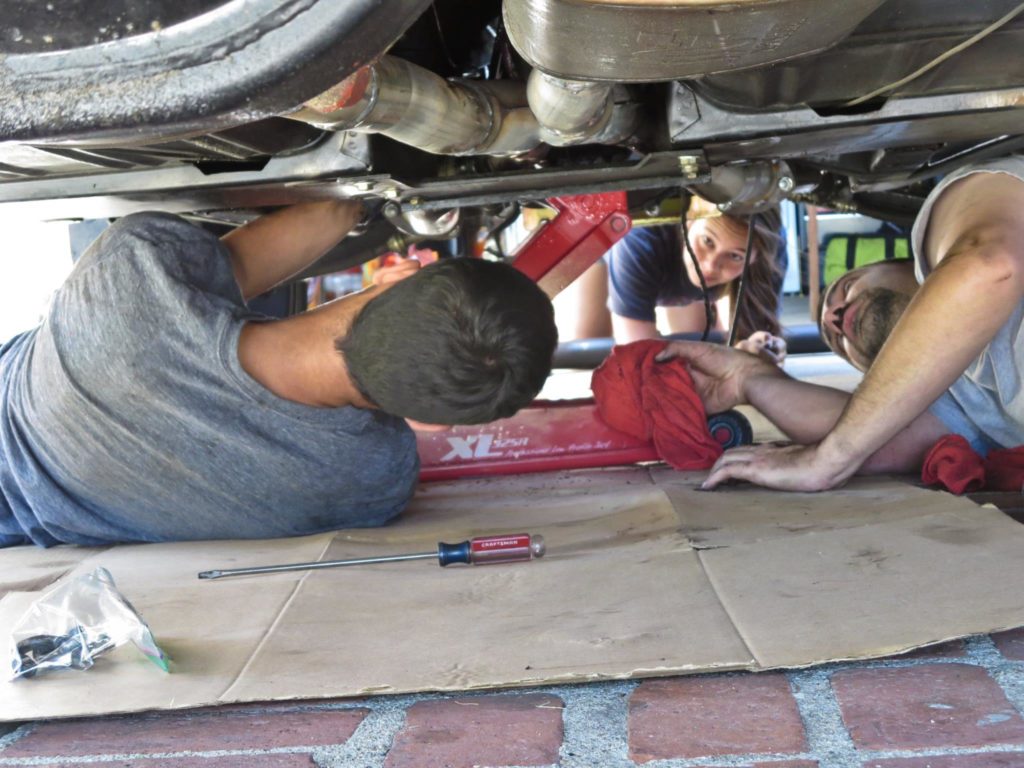 As you can see, the bearing is about as destroyed as one can be without actually exploding into pieces. It's just almost totally seized and crumbling, with the face looking a little crispy.
Although my clutch wasn't in the best condition, we slapped it all back together just as quickly as it came apart and went for a rather uneventful test drive. After enjoying a nice drive with the top down, we headed back to David's house to clean up.
I can't thank you all enough for helping me along the way, what an adventure!
Comments
comments