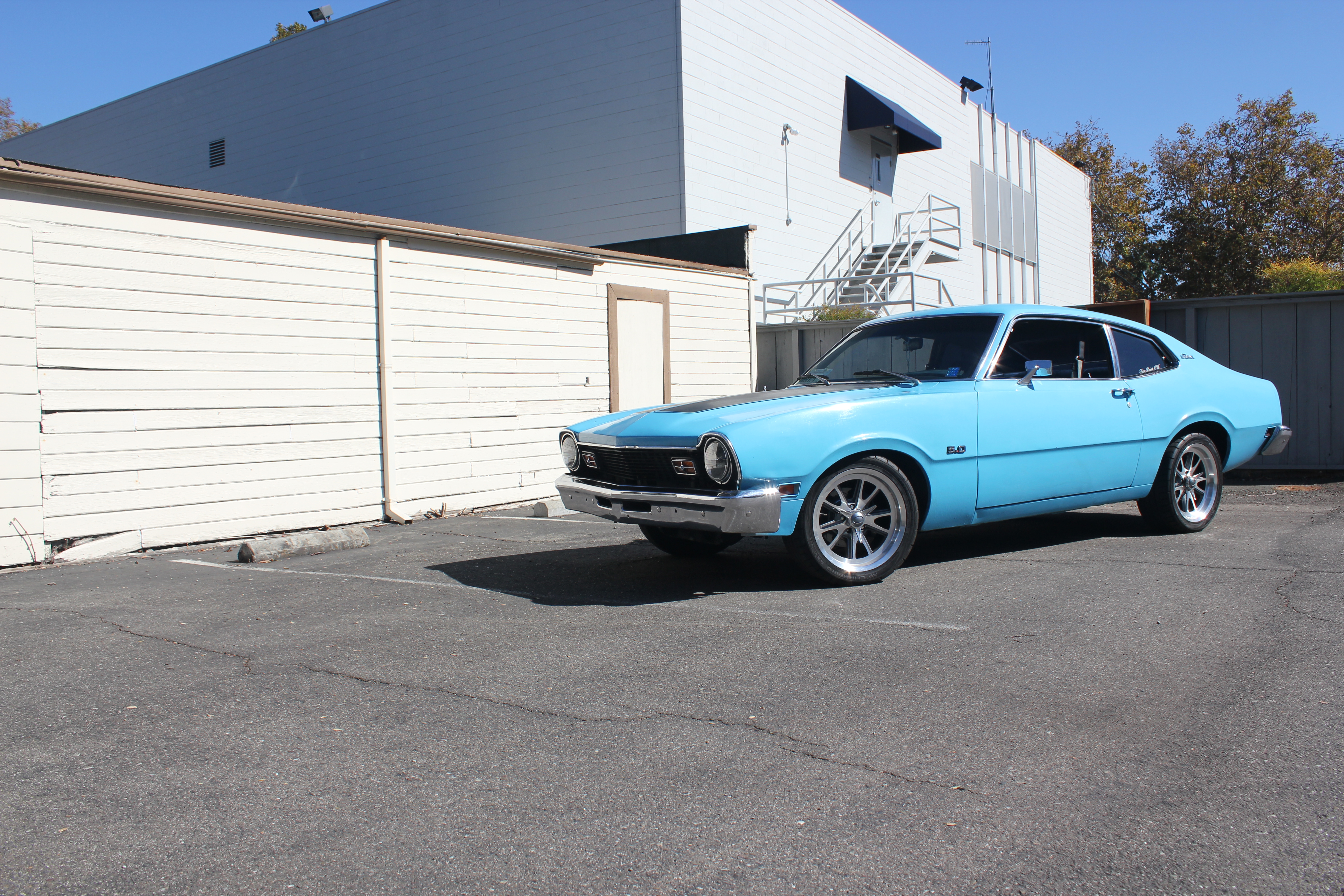 The year is 1974, Richard Nixon's last year in presidency and the 55 mph speed limit is introduced due to the oil embargo. On a slightly better note, Shaun's 1974 Ford Maverick was built and probably driven by a little old lady to the grocery store. Originally powder blue in color and equipped with a 250 I6, this Maverick wasn't going anywhere fast. It did however get great gas mileage and served its purpose quite well.
Fast forward a few decades and we end up with a rather tired drivetrain along with a colony black widows to boot. The moment Shaun Boudinot found this Maverick, he knew it was the car for him. He could see beyond the anemic motor and poisonous spider infestation; he knew there was plenty of potential in good ole' Mavyy. After driving the car around with the tired 250, he found a deal on a 5.0 V8 and T-5 manual transmission out of a Fox Mustang. The motor already had Edelbrock aluminum heads and a Cobra intake on it, making it the perfect candidate for the swap. A deal was made and the drivetrain was on its way into the Maverick.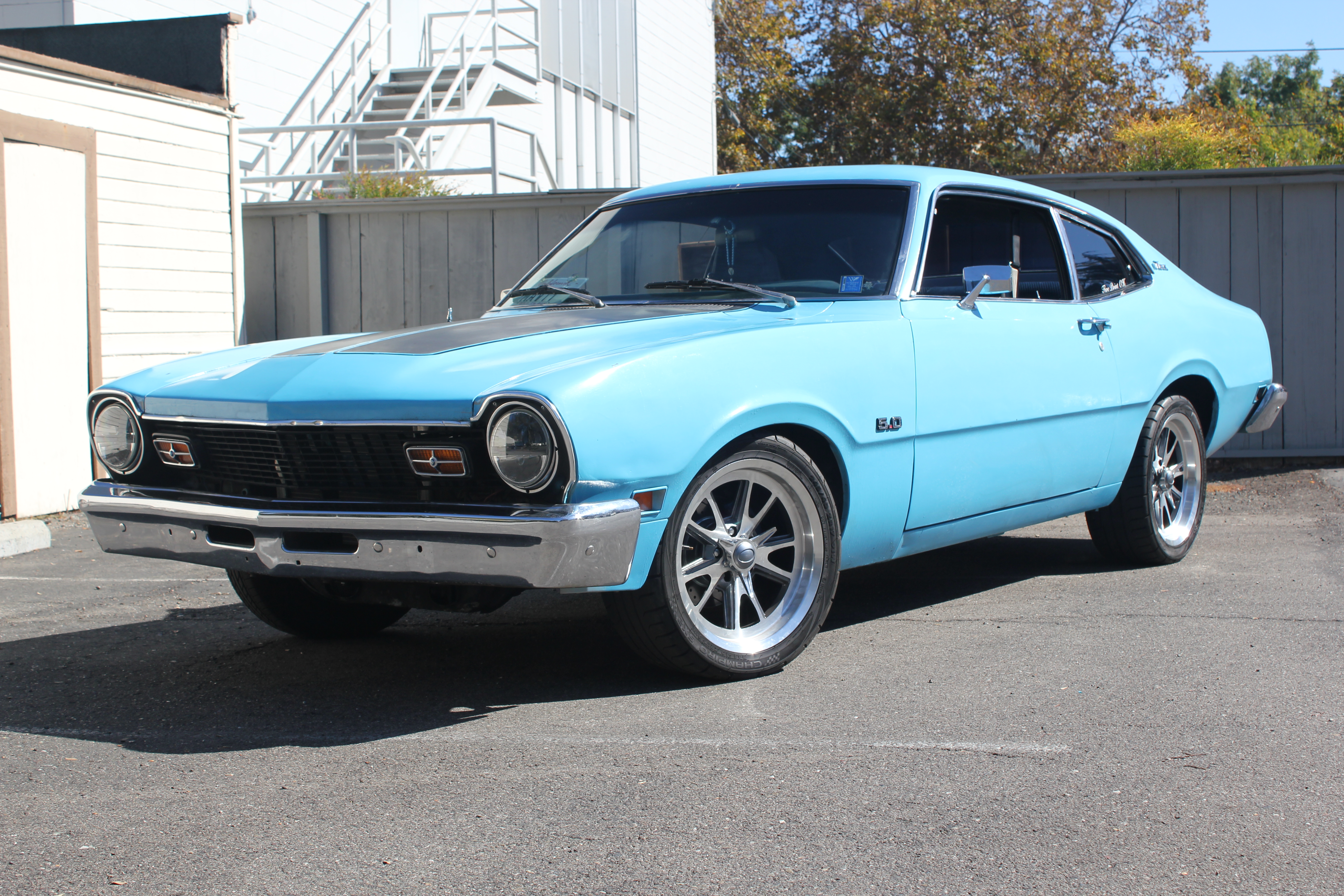 The original plan was to reuse all of the fuel injection from the Mustang, but it proved to be more trouble than it was worth. The decision was made to swap over to a carbureted setup and Shaun has never looked back since. A Weiand Stealth intake manifold topped with a Quick Fuel 600 vac secondary carburetor was chosen to compliment the rest of the motor.  Ignition comes via a Summit Racing ready to run distributor and MSD coil.
Suspension remains mostly stock but Shaun has big plans for it in the future.
Comments
comments