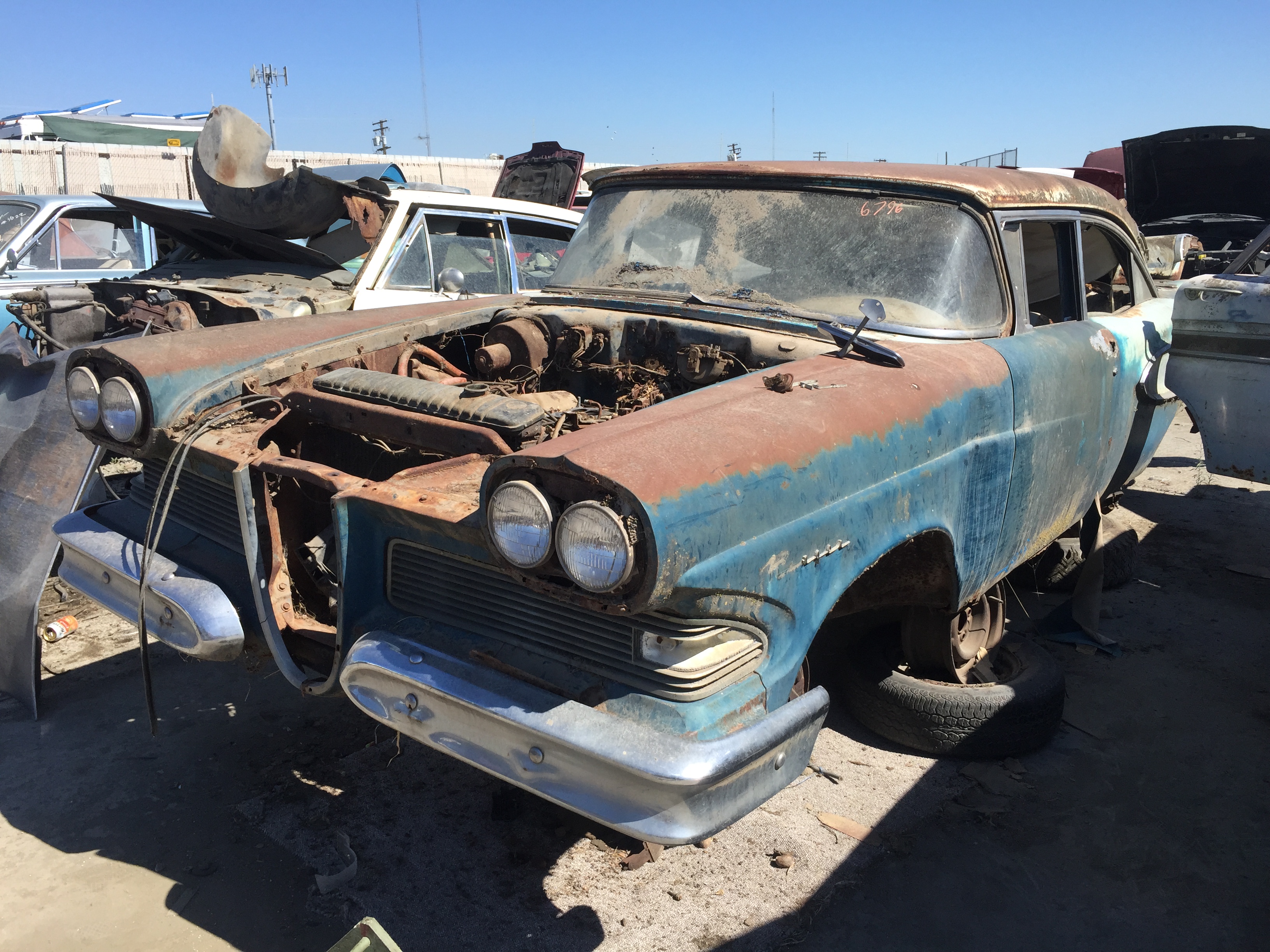 A user actually gave us some info on these two cars he found at Pick And Pull in Modesto, California. Being only an hour drive, we decided to go check them out. I called ahead and asked if the cars can be bought as a whole. Sadly, they're doomed to be parted out and junked.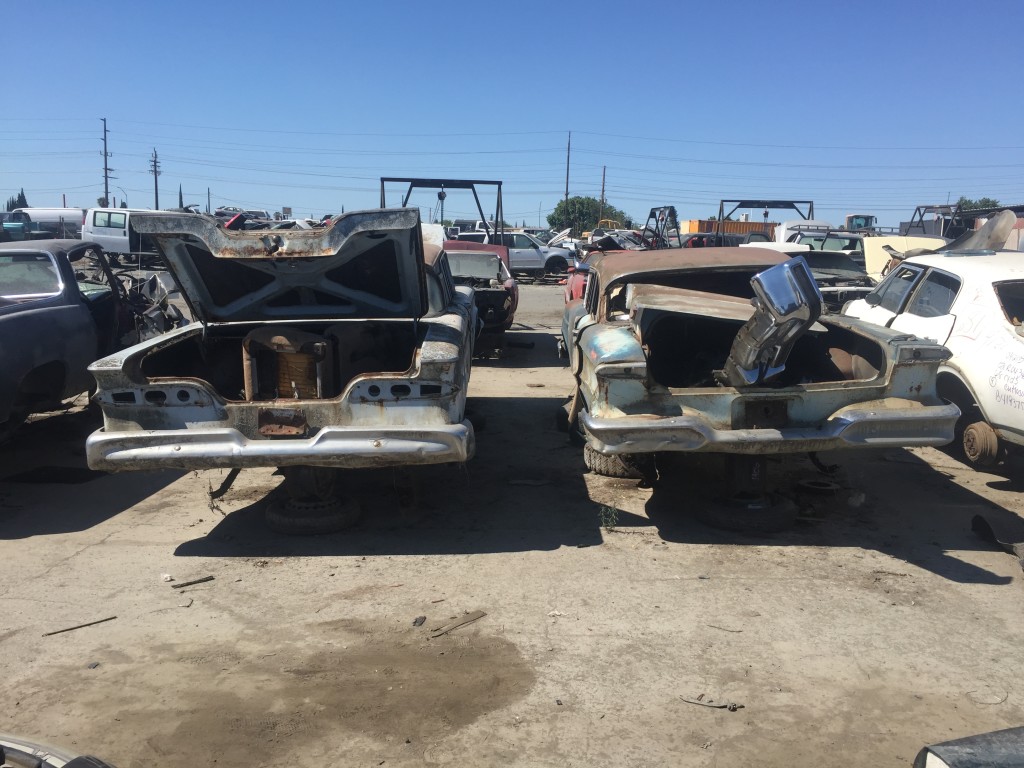 We took a few pictures of the cars while we were in the yard. A lot of the trim is still present and in excellent condition with only minor scratches. Both cars still have their drivetrains in them- one appears to have an FE V8 and the other as an inline six. We flipped over the visor of the '58 and found a registration paper from 1964! Although very brittle, we're still able to read some of the details about the car and possibly the original owner's name.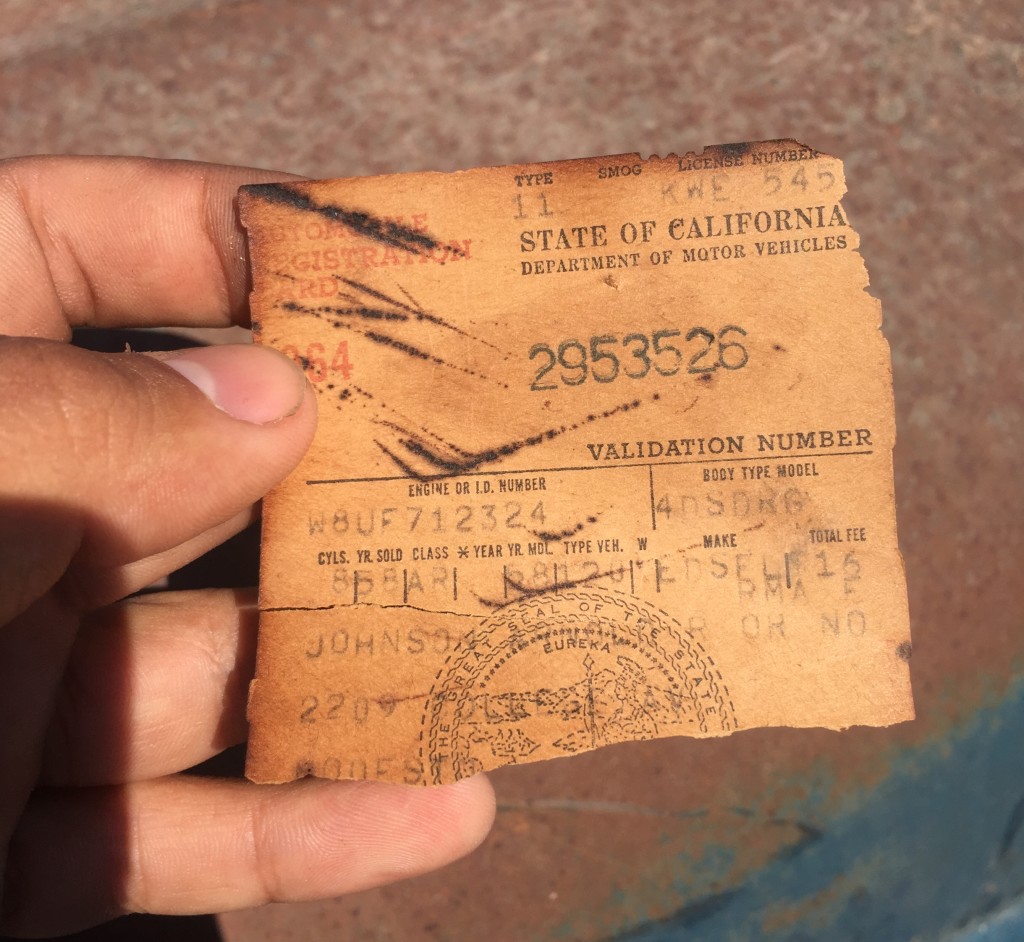 We're quite upset that these cars ended up here as they are quite unusual and in decent condition. The cars had arrived complete but have been picked apart rather quickly as there are some rare and unique parts on them. Knowing that these cars were doomed, we decided to at least make sure that some of the parts will go to a good home. Our original plan was to buy the hood latch for a friend's '57 Ford, but we found it to be in rather poor condition.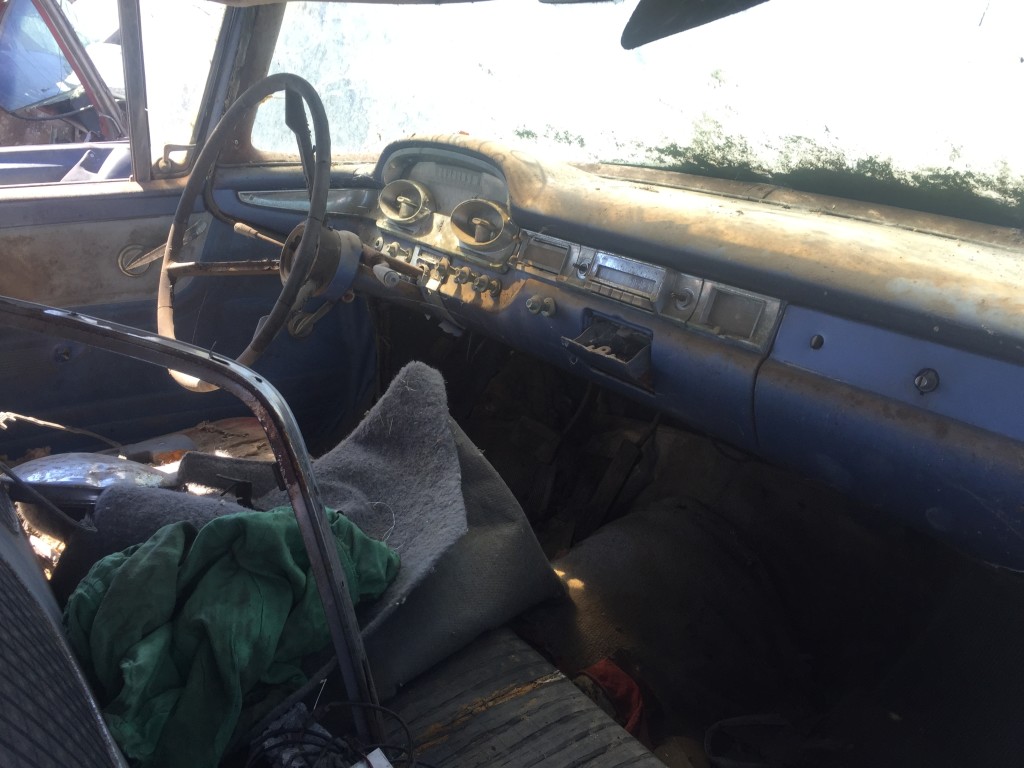 The interior was surprisingly complete with all the gauges, instrument cluster and trim still present.
I did notice however, that the '58 Edsel still had the rear end housing and center section in it. These cars came equipped with 9 inch rear ends from the factory and this particular rear end is a direct bolt in for early mustangs. With the help of a friend, we pulled the rear end out and took it home. (Thanks again Chris and John!)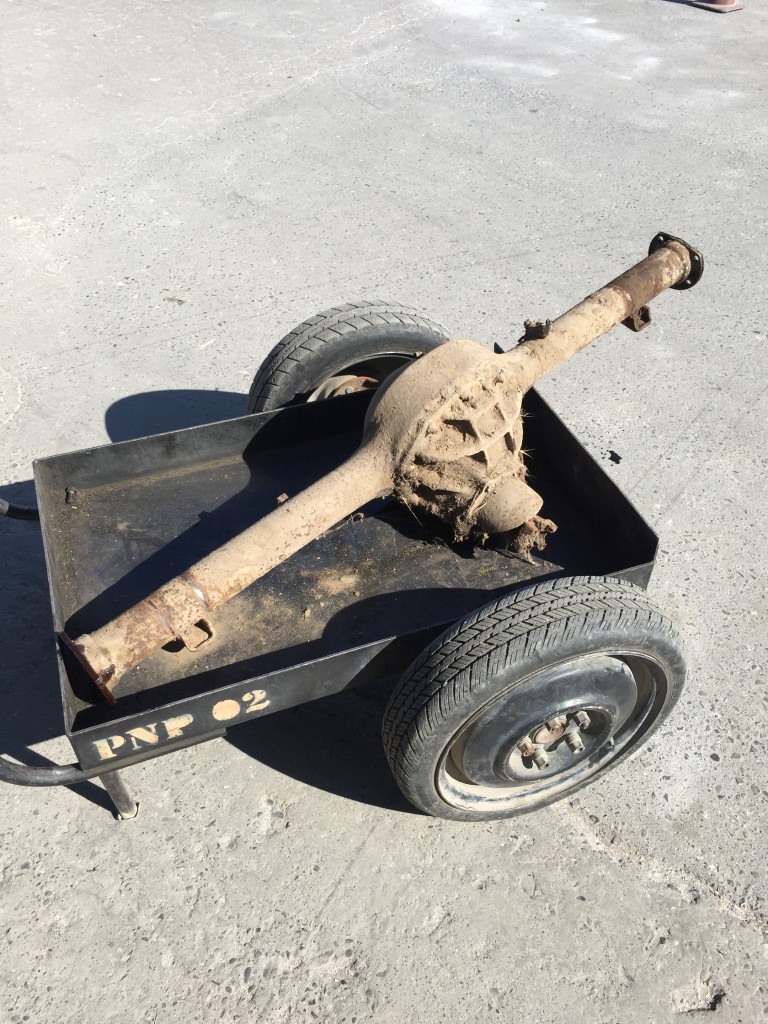 It's sad knowing these cars' fates, but at least they will ensure plenty of other classics will remain on the road.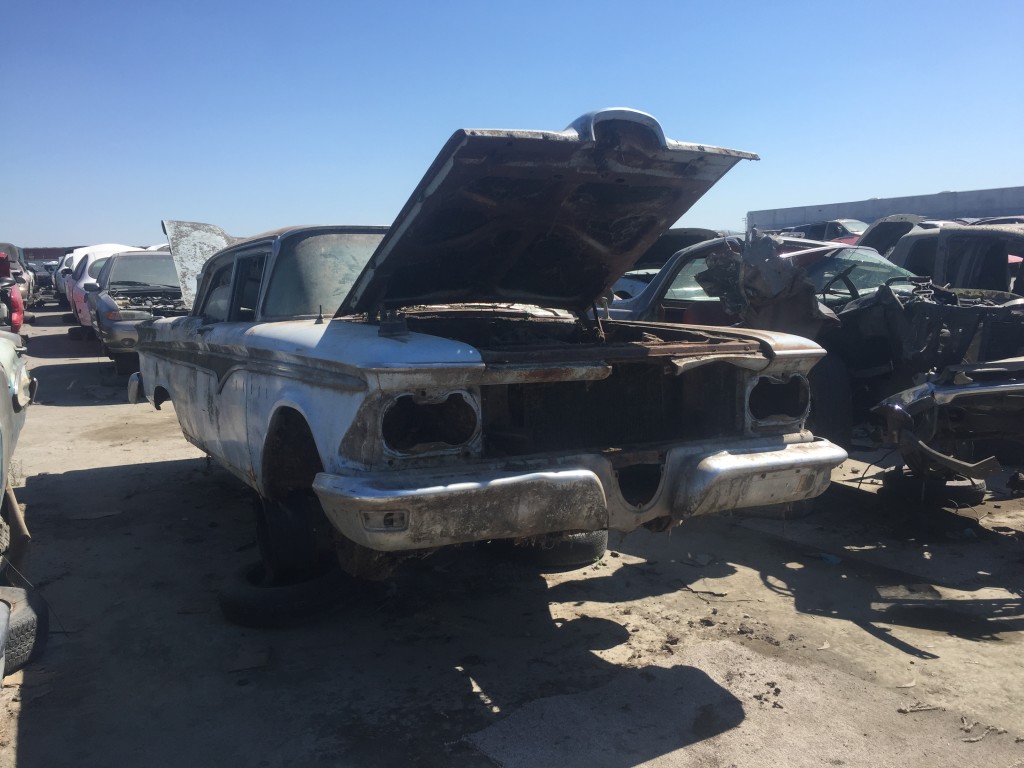 Here's what the '58 Edsel would have looked like!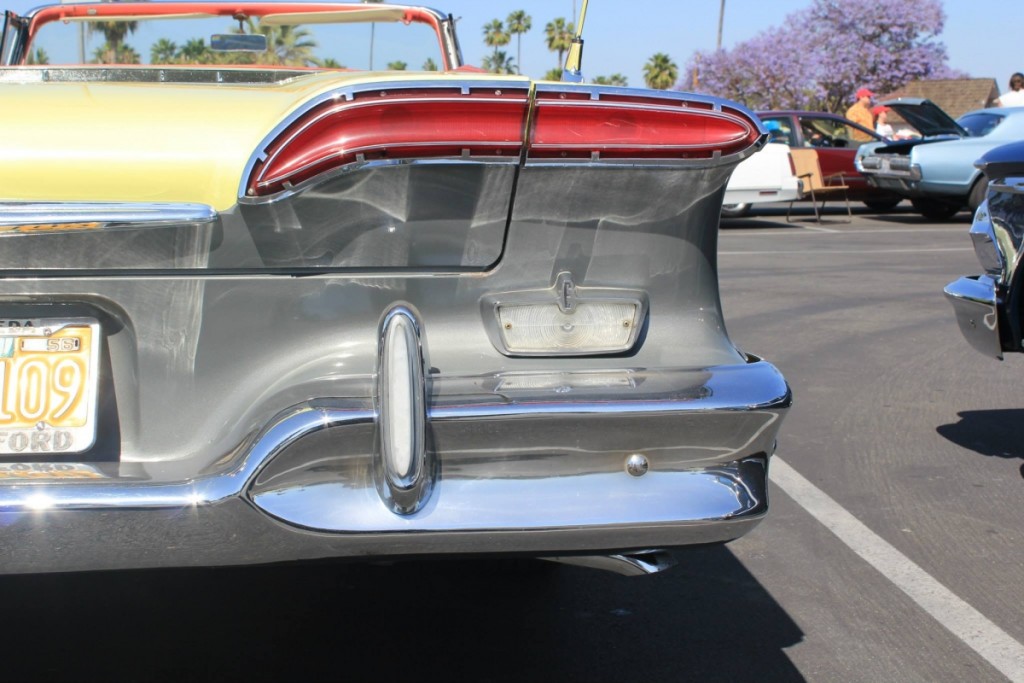 Comments
comments