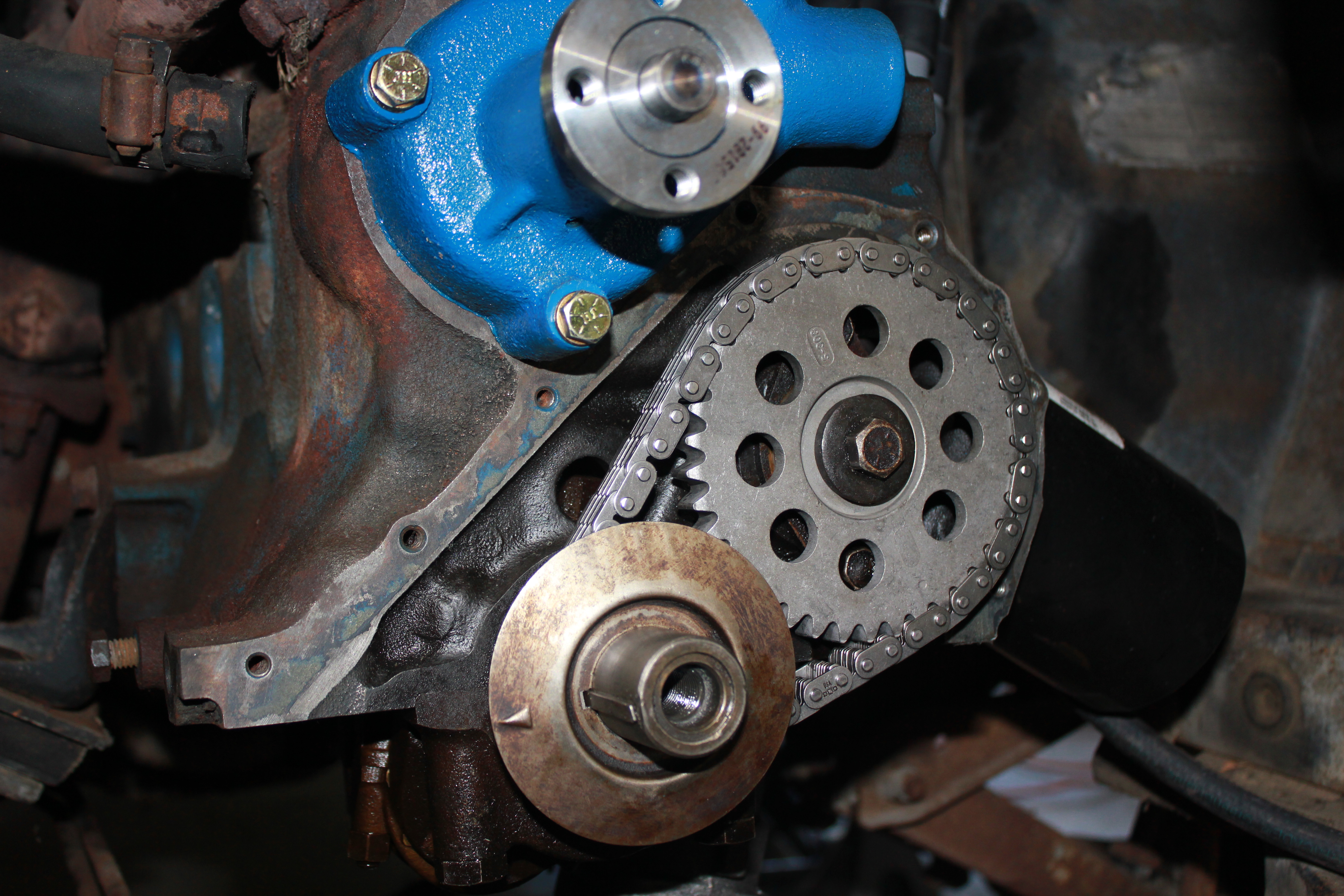 Matt's 1965 Mustang has not had a thorough servicing in a very long time. After removing the oil pan, we discovered how much sludge had built up. The oil was more like mud, making it extremely difficult to flow freely through the rest of the motor. The dented oil pan was a blessing in disguise, allowing us to address a few other underlying issues.
We decided to replace the oil pump and pick up screen along with a new timing chain set. The original timing chain appeared to have been replaced at some point, but remnants of the older style plastic teeth were found lingering in the oil pan. A stock style oil pump, pickup, and timing chain were installed along with a Scott Drake oil pan. Lucky for us, Matt doesn't seem to mind having a mismatched motor with three different shades of blue paint on it.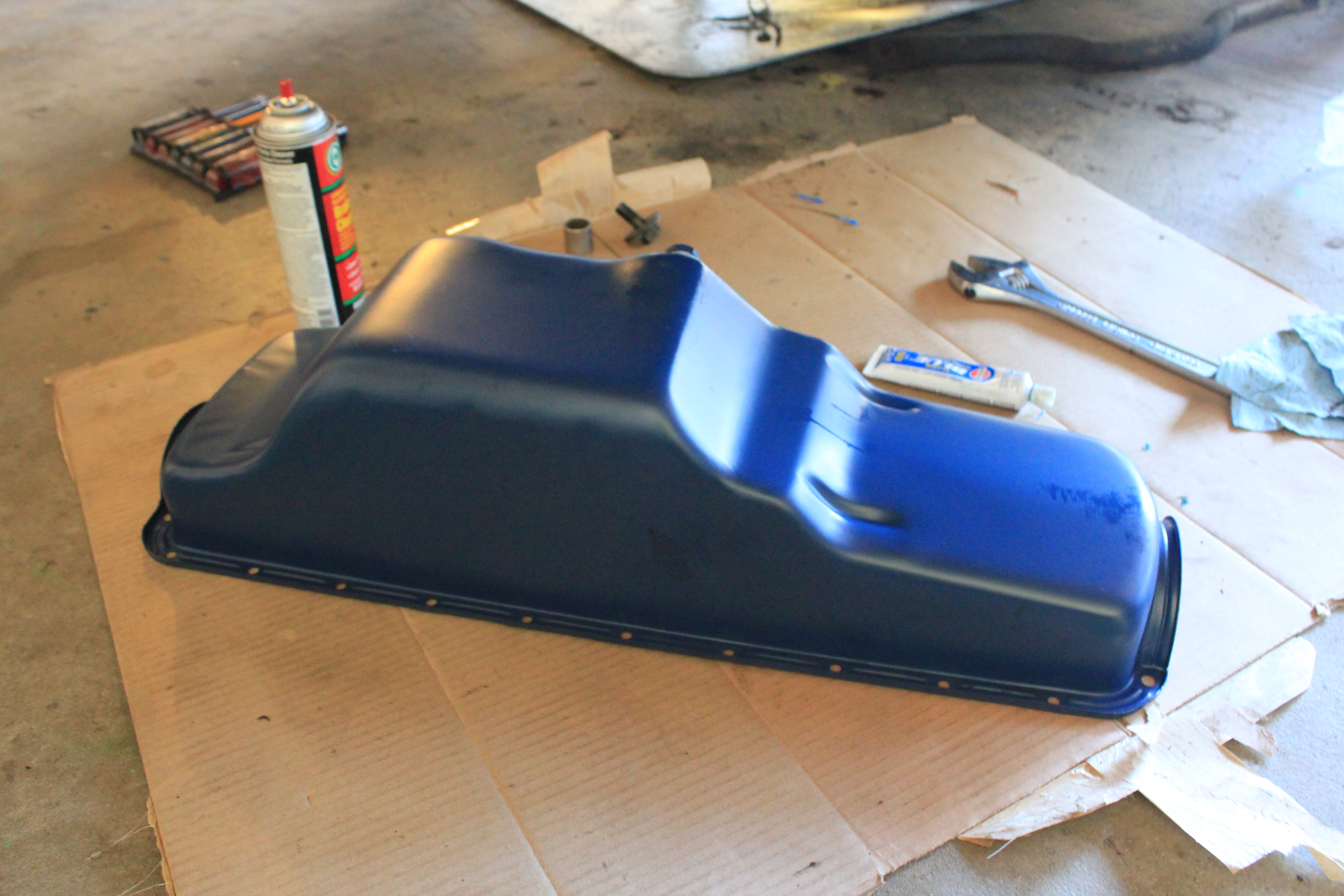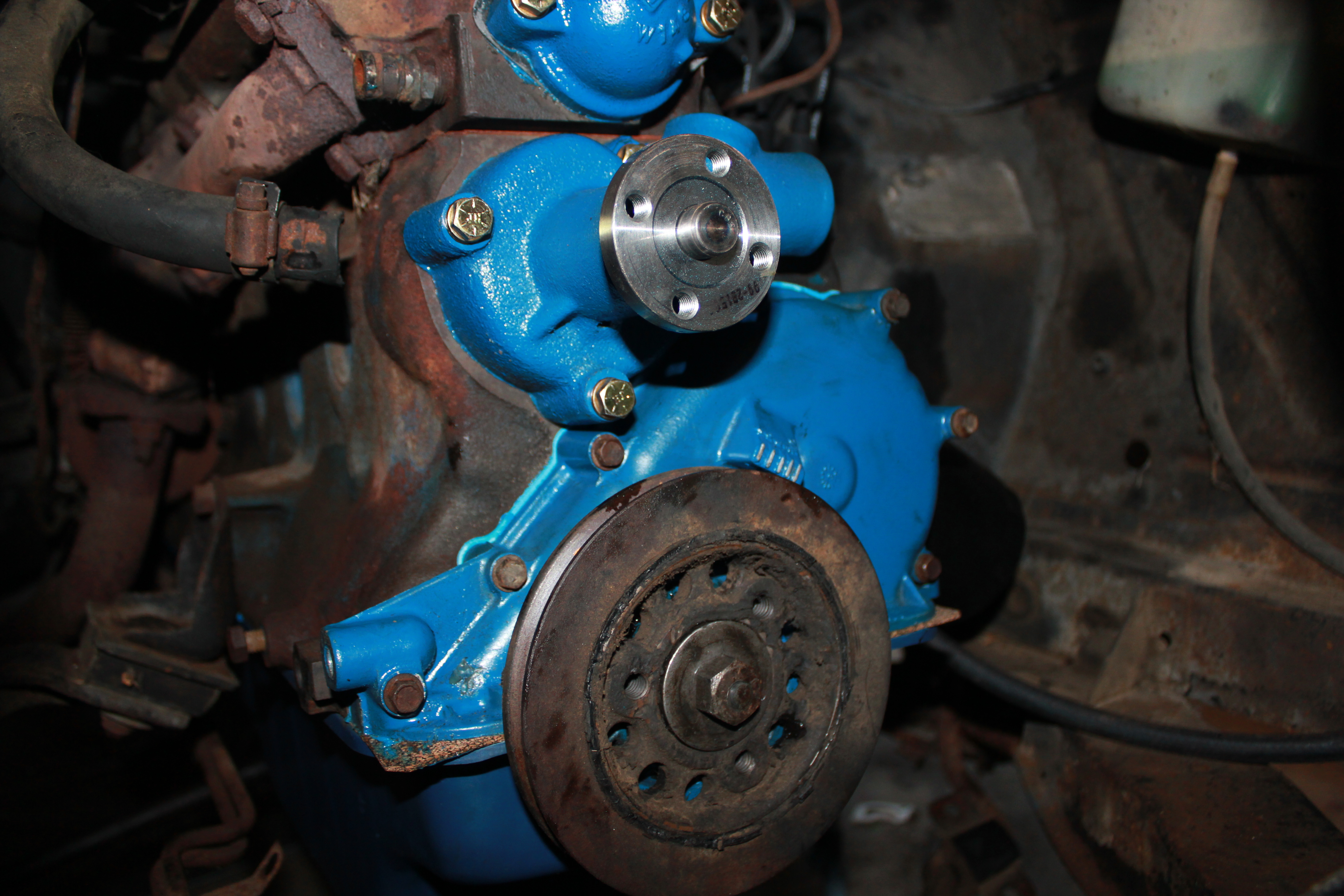 We used Fel Pro gaskets throughout the motor along with Permatex Blue sealant. We replaced the front main seal on the timing cover as well since ours was cracked.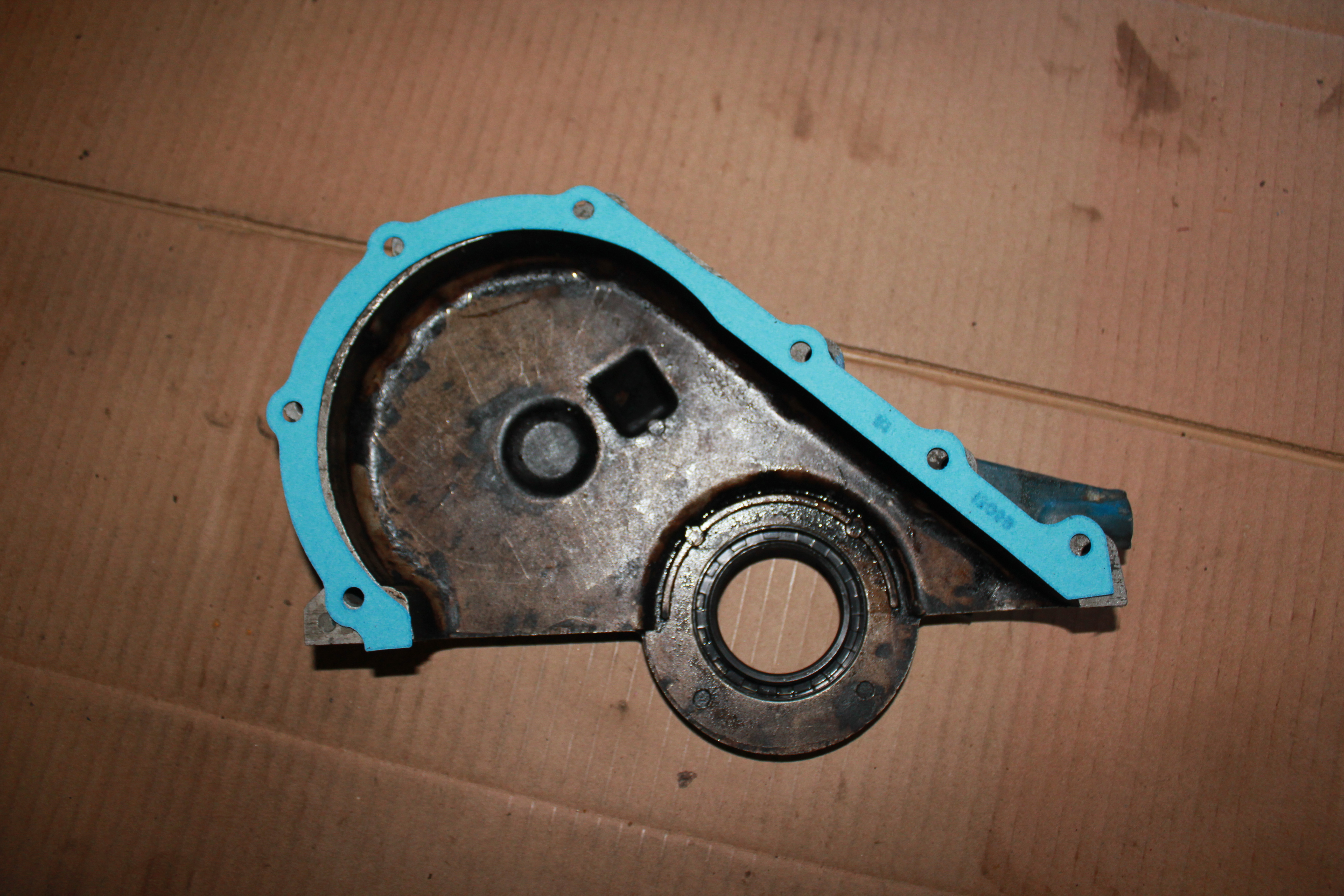 Once dry, we installed the new 2 row aluminum radiator and topped off all the fluids.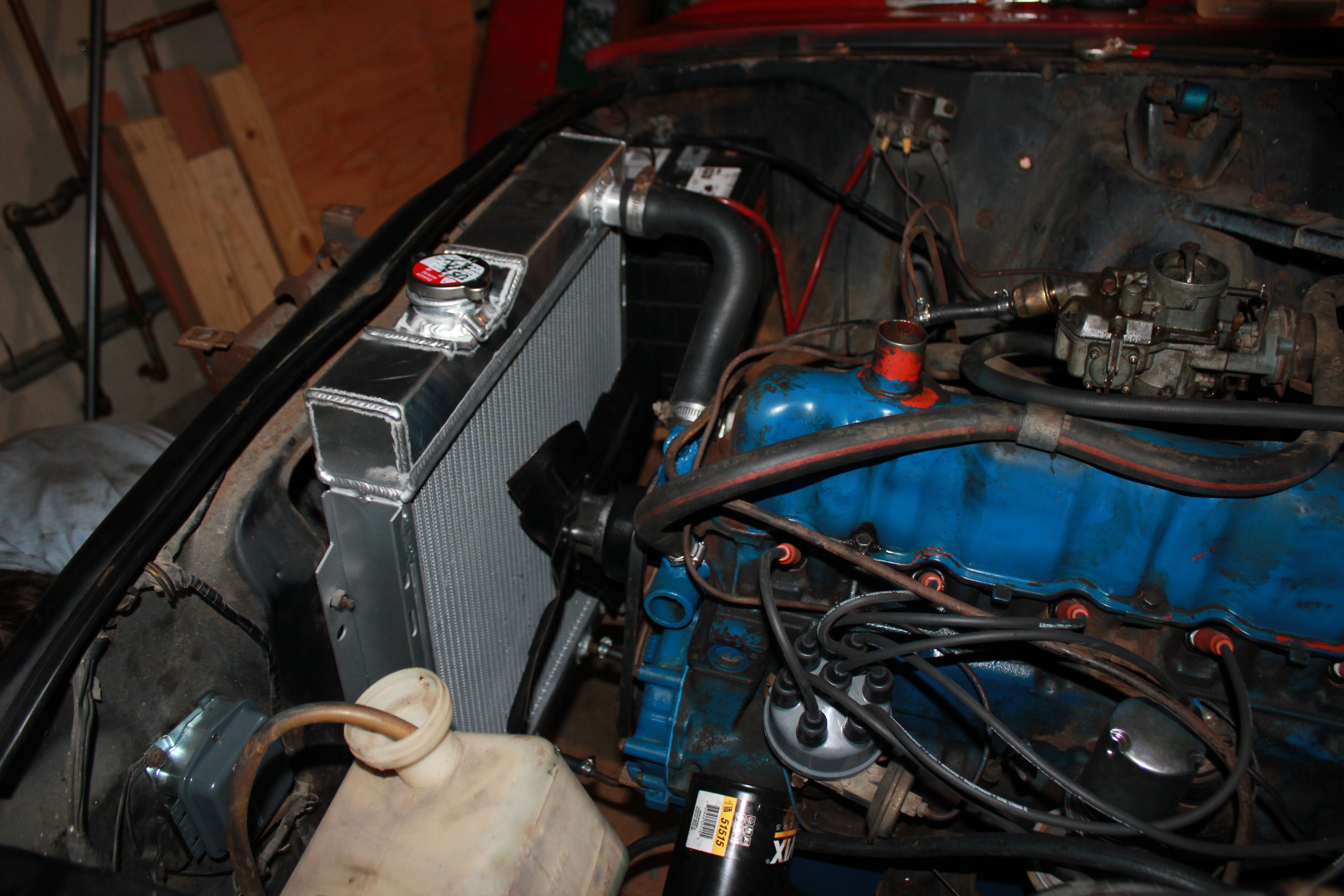 Comments
comments