Any guesses on how this 1965 Mustang coupe got its nickname? Yes, you're looking at a pink and red mustang with black interior. The car was pulled out of a barn in the Madera, California then brought to the Bay Area where it sat for quite a few years. The previous owner had apparently wrecked the front end and found a donor car to piece it back together. For reasons unknown, she eventually parked it in the barn (which may have actually saved it from rusting).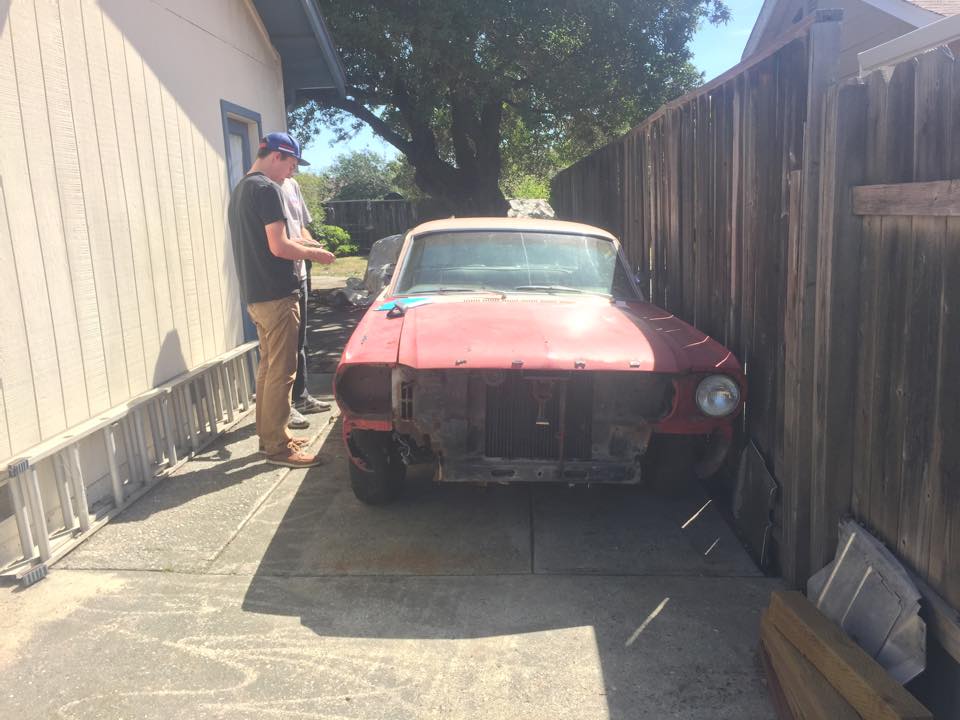 The new owner, Matt, found the car on Craigslist and invited me to inspect it since it's his first classic car. After a thorough inspection, we decided that this was the car for him. Rust is very minimal, the body is very straight, the car is surprisingly complete, and the price is right. The interior is also in very good shape with the exception of a few busted seams on the drivers side seat and the lack of a carpet.
After a few signatures and quick call to a towing company, the car was on its way to a new home. The look on Matt's face says it all!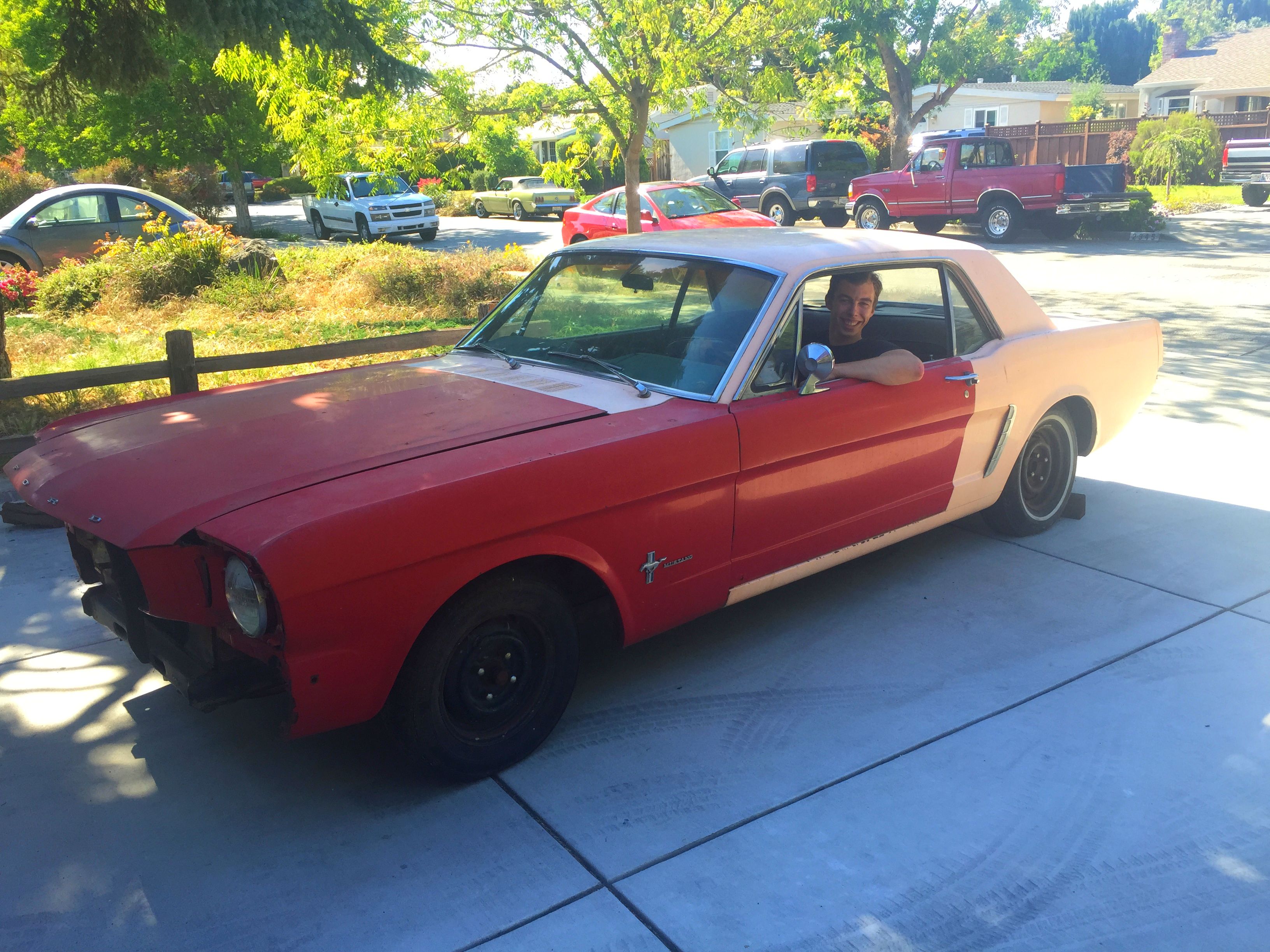 The drivetrain is a run of the mill 200 inline six with a three speed automatic. It's a fairly low option car with no power steering, no power brakes and no A/C. It does however have a factory full length center console, wire wheel hubcaps and plenty of character.
We have some seriously fun things planned for this car, but in the meantime the main goal is to make the car run and drive safely. (And stop, of course)
Comments
comments