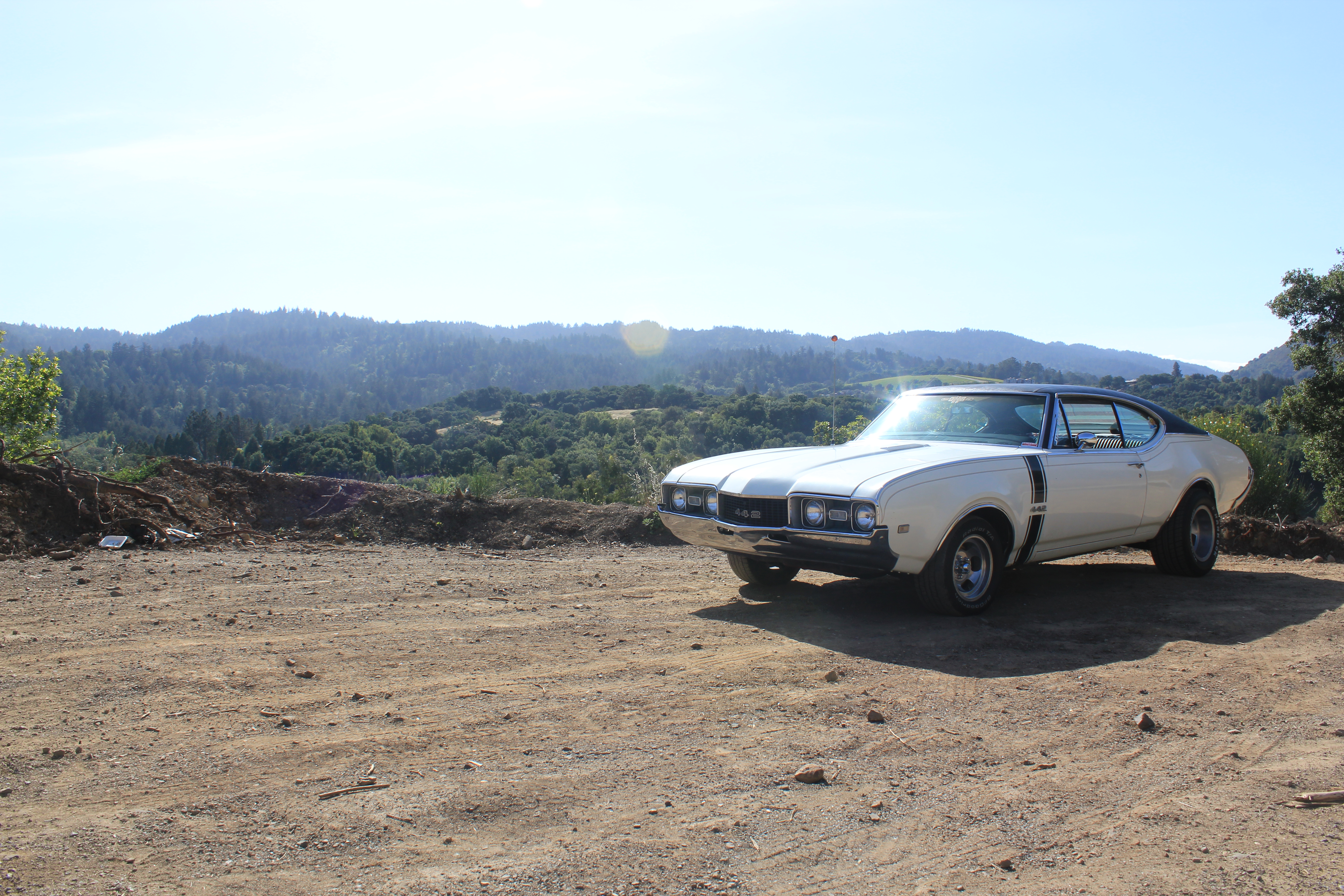 If there were some experimental time travel machine that was in need of volunteers, Jimmy Dresbach would be in line to go first. If anyone were to have grown up in the wrong time period, it would be him. When the 1970's are brought up in conversation, most people think of bell bottom jeans, an oil embargo, or Fez from "That 70's Show". Jimmy, however thinks of a slightly different, more idyllic version of the 70's where muscle cars are heard blasting "More Than a Feeling" by Boston as they burn rubber down Main Street. Being in his early 20's, he missed the era he so wishes to have grew up in. Lucky for him, it's not difficult to keep the groovy vibes of the 70's or his passion for Oldsmobile alive.
His car, a 1968 Oldsmobile 442, is a true "Day Two" modified 70's-era muscle car. "Day Two" modifications are changes an owner would have made to their ride once they drove it off the used sales lot or after the warranty on the car had expired. These include things such as traction bars, different intake manifolds, exhaust upgrades and shackles. All of these modifications were commonplace, especially once the 70's came around! Jimmy's 442 is no exception, being a complete time warp back to a rather unique era of muscle car history. There are so many features, both big and small, that make this 442 special. Breaking necks is an understatement: bystanders stop and stare every time it drives by.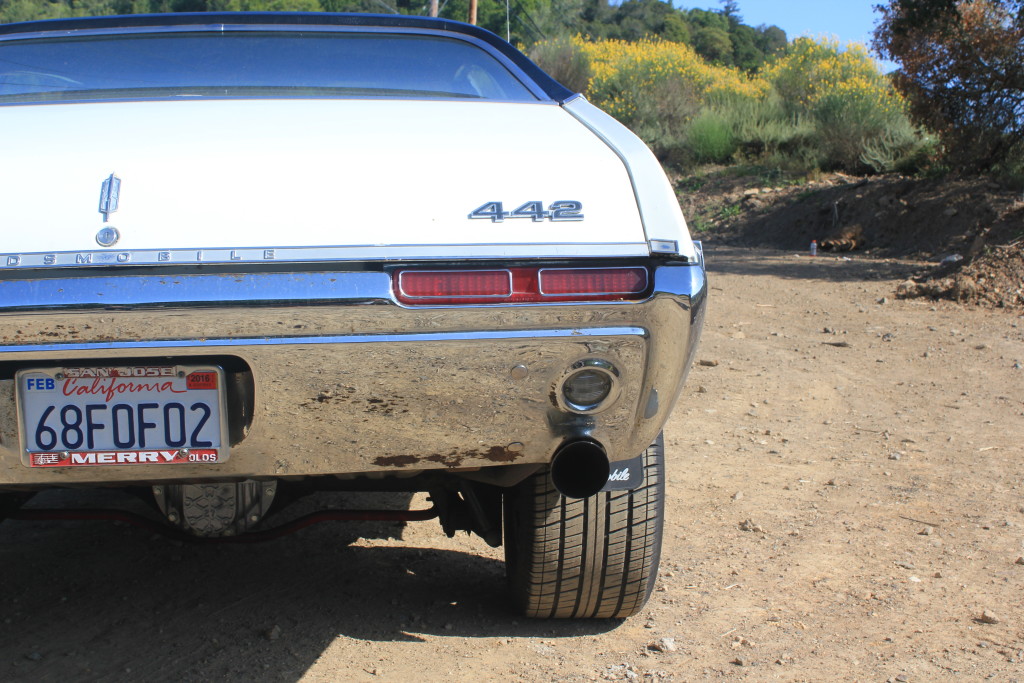 The quintessential 70's fashion includes a set of air shocks to raise the back end and Ansen Sprint style wheels with absolutely massive rubber in the back. Skinnier tires are in the front to compliment this epic raked stance. A pair of old school glasspack mufflers announce his arrival and the car is covered with vintage stickers from drag strips.
A top of the line radio courtesy of 1976 was found new in box and installed under the original 8 track (with Pink Floyd in it!) is a nice finishing touch. What makes this car even more special is that it still retains the original paint and interior! All of the striping is original paint and if examined closely, shows some bleed through from the factory. This car is a driver and shows signs of age, but that's part of what makes it so unique.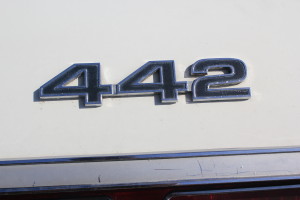 Jimmy purchased this 442 Olds from his sister, who is the second owner, and built the car with every intention of using it. The original motor is long gone and the car now sports a mild 455 Oldsmobile motor. However, the rest of the driveline is original with a TH400, 12-bolt rear axle and 3.42 gears. The car retains its original style four wheel drums – painted gold, of course. The suspension was recently rebuilt using stock style components as the original rubber bushings had disintegrated over many decades. The interior is comfortable and fairly quiet as it still retains all of its factory sound deadener, but still has a great sound through the glasspack exhaust. After going for a spin, of the biggest things that stand out is the torque of the big block. Although fairly stock, the 455 combined with its open differential absolutely lays waste to any tire off idle. The intake produces peak power around 4500 RPM, making this motor a heavy iron work horse meant for stoplight-to-stoplight racing. There wouldn't be much left of the driver or passenger's necks with a set of slicks and a locking differential!
Jimmy's next planned addition to his 70's throwback street machine? A set of traction bars to complete the retro vibe, of course! This 442 is a great reminder of what was once commonplace on every street decades ago. We're glad Jimmy is keeping his on the road!
Comments
comments