Our automotive ugly duckling has a lot of work ahead of it. The current task at hand is to pressure wash and strip out as much of the interior as possible. This car was stored outdoors with the windows down. Needless to say, wildlife had found its way inside the car. The interior had an extremely foul and pungent smell wafting out of it, most likely from mold and whatever decided to nest inside it. It had been used for storage as well, we found empty boxes of beer and a few empty bottles in the trunk (which conveniently didn't stay up or latch).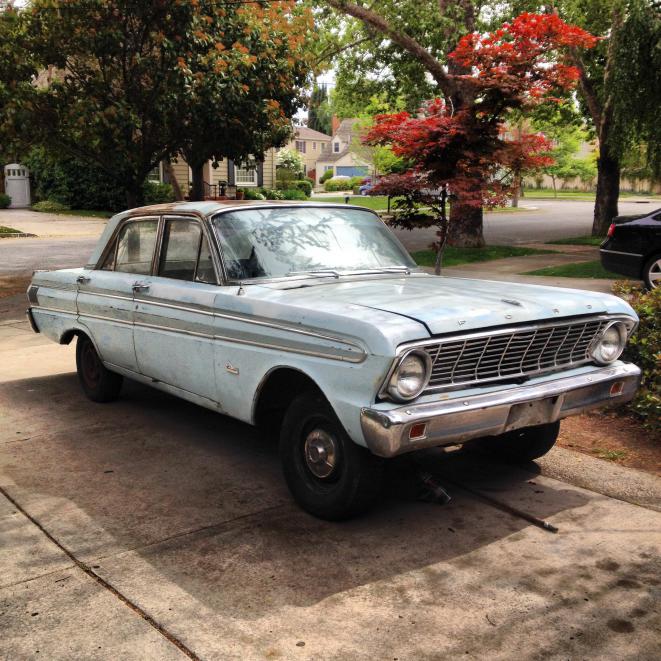 Most of the dirt, dust and leaves came right off the car after a good wash. It gave us a good view of the paint and body work which seemed in relatively good condition minus all the surface rust. The paint was fairly original with the exception of the white primer all over it,  no body filler to be found! The original color combo is a light powder blue with a two tone blue interior, a relatively common sight.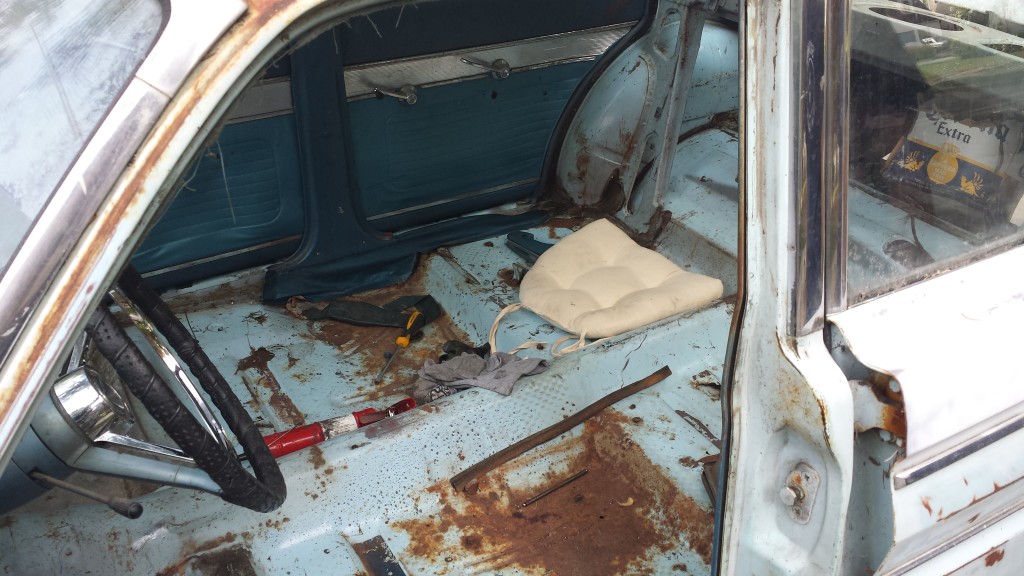 With the interior stripped, we were able to start tackling the repulsive smell and wildlife problem.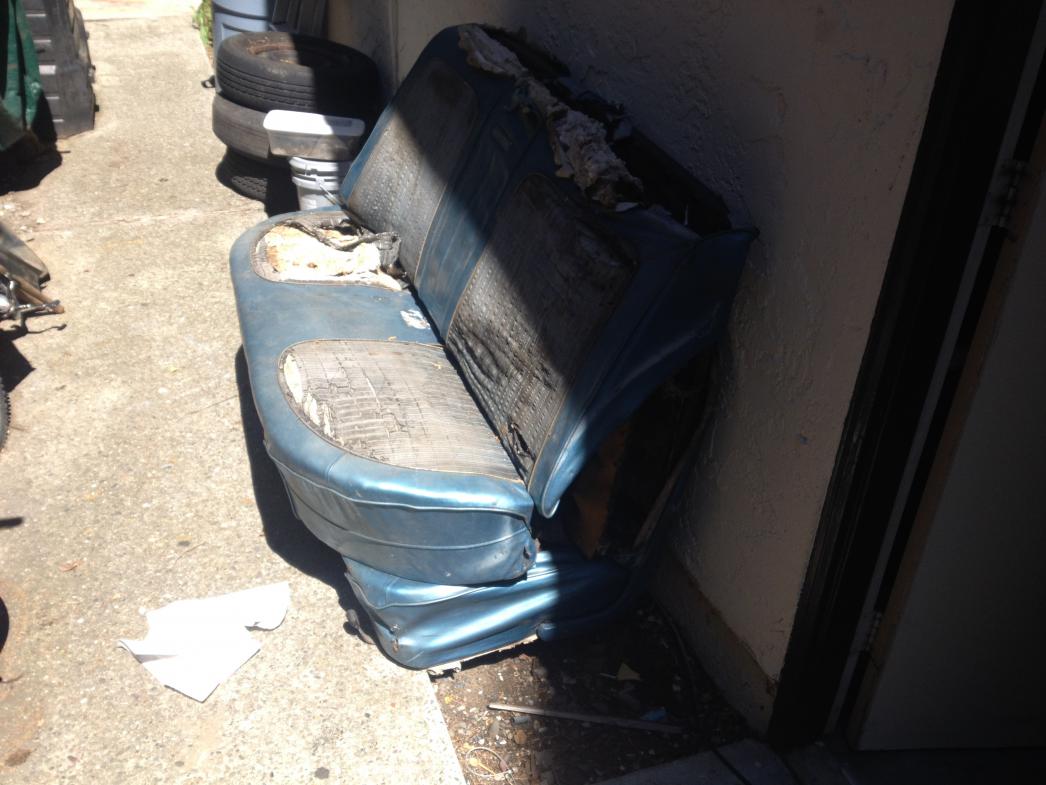 We're not too excited about this part of the build because its messy, smelly, and somewhat boring. Unfortunately, this is the first step and someone's gotta do it! If you're considering tackling something like this, wear a mask! You don't want this junk in your lungs.
Comments
comments